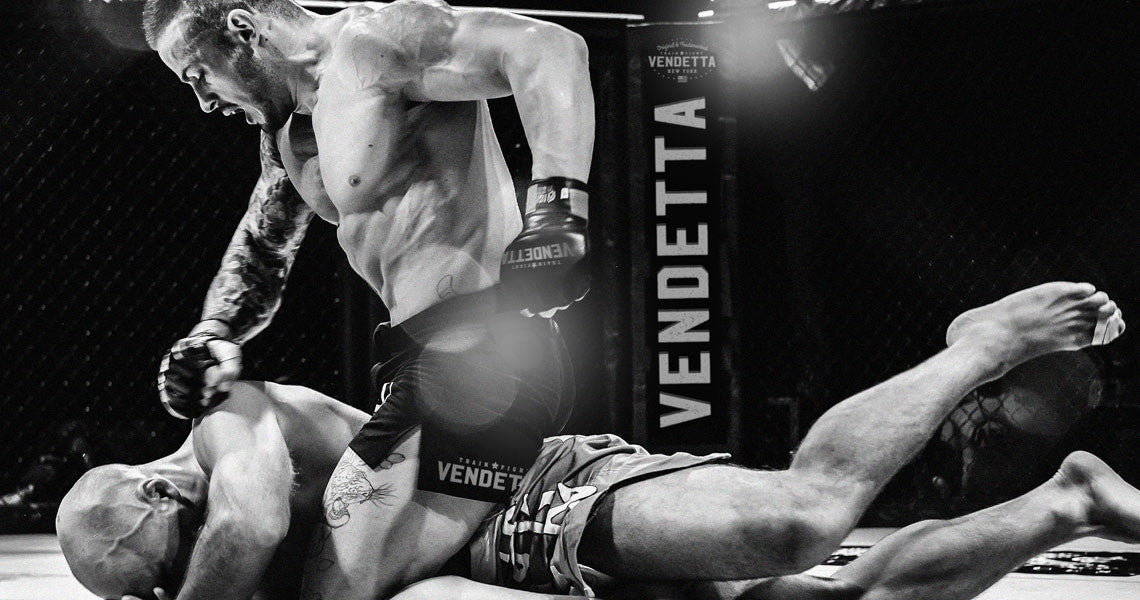 He who perseveres shall win.


Sicilian Proverb.
OUR FAMILY
VENDETTA is ran by and for martial artists and athletes who've taken the hits but won't stay down. We're the underdogs. If life has been kicking the sh*t out of you, but you still wake up every morning with a fierce determination to train hard, stay humble, and learn from your losses; then we're bound by a common vision to not let anything stand in the way of our dreams. Get up. Hit harder. There are no obstacles and no limitations. We are VENDETTA. Oss.
THE VENDETTA CREW
If you are looking for support and a team to call family, join our crew of artists, athletes, and fighters who enjoy social shout outs, bi-annual fight packages, custom discount codes for you and your friends & family, and be listed on our online gallery. We're here to support those who want to work hard and grow their career.
VENDETTA PRO TEAM
Our team of pro fighters and world-class athletes is growing strong and will be announced in early 2017. If you are a professional martial artist, athlete, fighter, skater, surfer, or just feel like you might be a match for VENDETTA, contact us below and let us know about your fight record, goals, aspirations and dreams. Let's train together. Osss.
Online orders & customer service
Order Status
If you have not been notified about your order after 72 hours of placing an order, please feel free to contact us.
Returns
Some goods can be returned as long as they have not been worn, or have significant damages to packaging. If you have a problem, please contact us via email. We're reasonable. We will help.
Shipping
Some orders have products that are fulfilled from two locations, therefore coming in two different packages and at different times. You will be notified if this is the case, and will be provided with two seperate tracking numbers.
Contact Vendetta